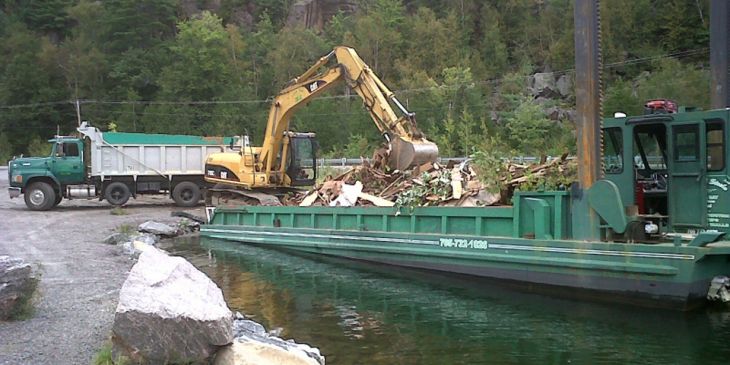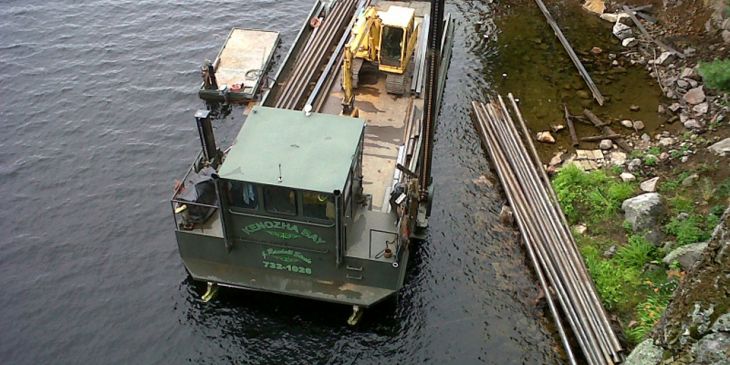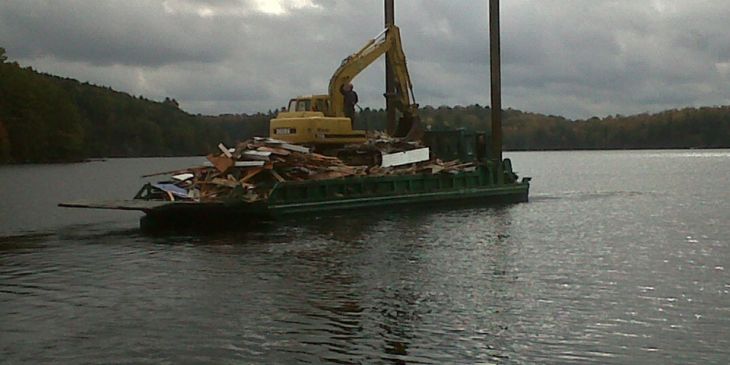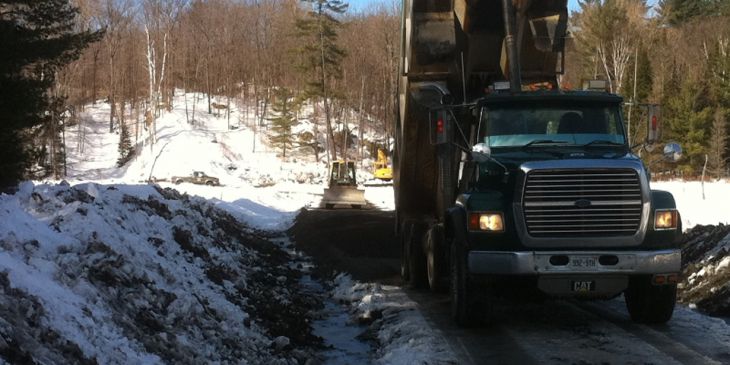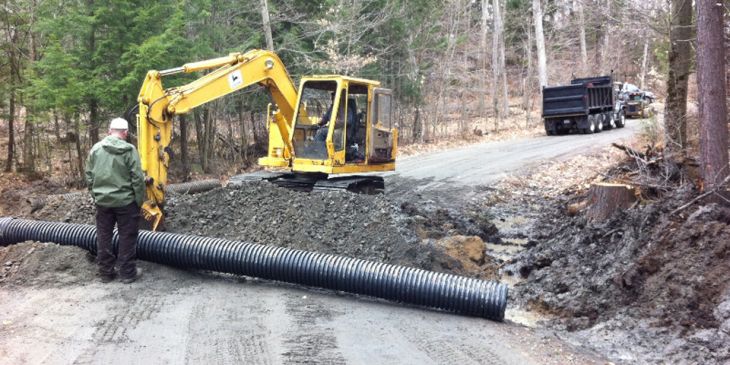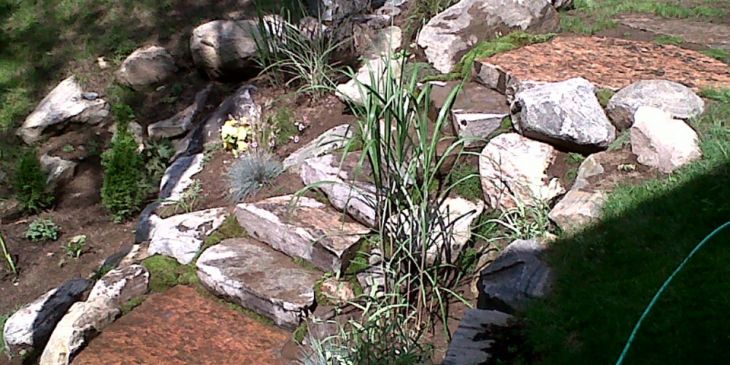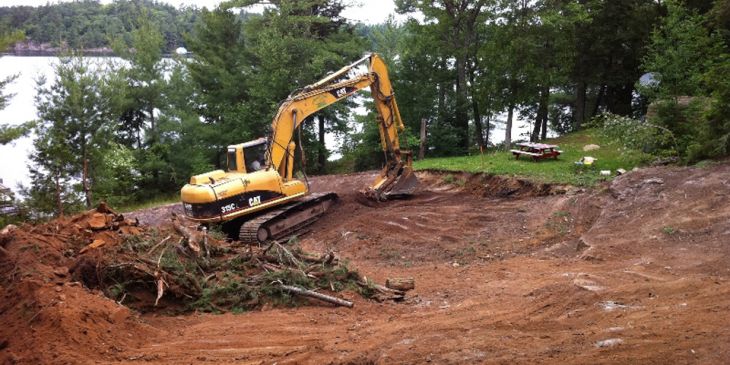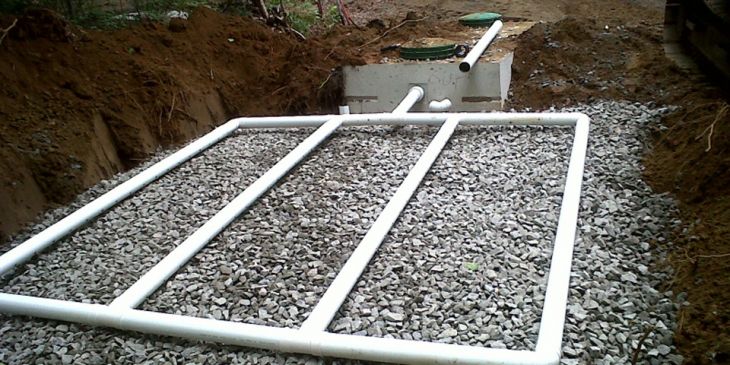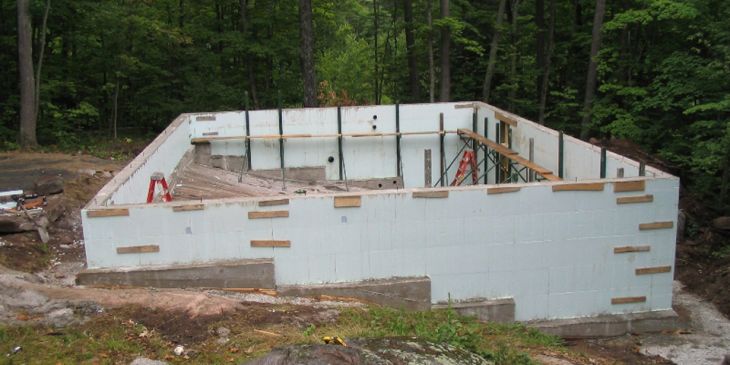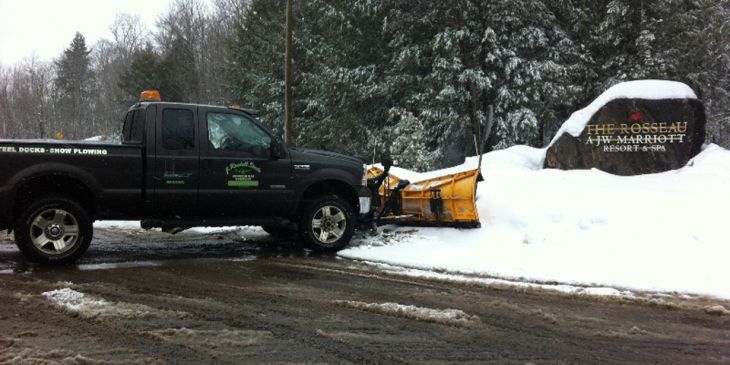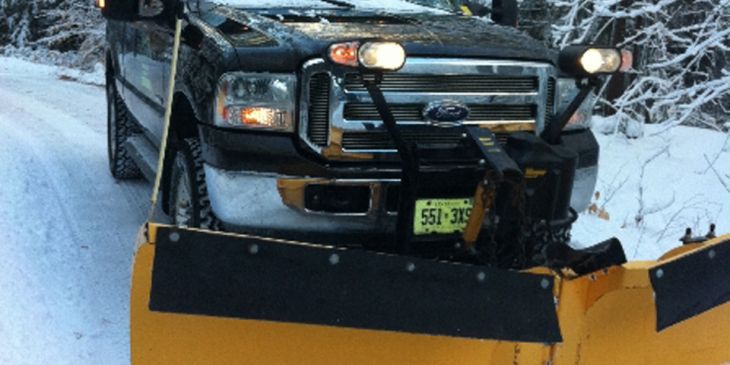 Earth Work
Site Development
From the moment someone sees their new property, dreams are imagined. Let KBCo make those dreams a reality. We work cooperatively with surveyors and planners through each step of development. Once designed, you can stand back and watch the magic happen. Established and well maintained working relationships with different governing bodies (building departments, MNR, etc.) often allows the project to efficiently proceed, if you wish for KBCo to act on your behalf to obtain permits and approvals. Once in place, the fleet of heavy equipment assembles quickly and transforms the property into a very "tradesmen friendly" site. This further reinforces high efficiency and productivity not only for the site preparation, but the remainder of project as well. If a Green foundation is appealing, let our licensed construction crew build your Insulated Concrete Foundation.
Excavating
KBCo has several proficient operators that are confident they can maneuver one of the different sized excavators onsite with the least amount of negative impact on the environment. Excavation of native soils or blasted stone will be done safely and as quickly as possible. If excavated aggregates can be utilized later in project, resulting in lesser haulage, material, and machinery costs, they will be strategically stored. Whether its virgin soil or bald Muskoka granite, we will get your property ready for footings and the beginning of your future dream home.
Septic
KBCo is a registered septic installer sanctioned by the province of Ontario, who specialize in the design, installation, and maintenance of Class 4F and Treatment Unit septic systems. The Ontario Building Code Supervisor of Onsite Septic Systems on staff begins the designing phase of your system with vital information unique to the client, residence, and property characteristics. Designed to meet or surpass OBC requirements, KBCo constructs the system with the utmost regard for any possible environmental impacts, both immediate and long-term. We also offer maintenance agreements to take any additional stress off having ownership of a property that requires such a system.
Material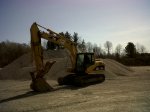 KBCo's fleet of trucks and trailers allows the customer to get what they need. Whether by land or water, we'll deliver mulch, aggregates, dimensional stone, or whatever else is required on site, on time and economically.
Landscaping
KBCo's wide variety of equipment and talents will transform your property into a pristine and natural wonder neighbours will be envious of for years to come. Regardless of level of difficulty of property, one of the various sizes of excavator or skidsteers in KBCOs arsenal, will provide the essential power to hardscape your dream. Lush vegetation and blooming flowers that compliment beautiful granite retaining walls, stairways, walkways, and patios are just some of the ways to make your residence feel and look a little more like Muskoka. One of the triaxle dump trucks, floating service, or barge, will ensure aggregates and dimensional stone get to your site when it's essential.
Hardscaping
The wide variety of equipment, trucks, and personnel ensures your flagstone patio or granite stairways and retaining walls, are built not only with user friendly end result but adds to the immaculate beauty of the Muskoka getaway. No project is to big or too small.
Driveway & Road
From commercial parking lots completed within city limits to private cottage roads, several miles long, through beautiful Muskoka forest, KBCo puts their fleet of dump trucks and wide variety of heavy equipment to get you where you need to go. Meandering driveways that are both functional and pleasing to the eye are just two of the things taken into consideration when working with the natural terrain and granite formations of your distinct property.
Once access is granted, KBCo would be pleased to give you a free estimate on yearly maintenance programs (grading, ditching, culverts, gravel) or a onetime finish grading allowing for "smooth" traveling to your getaway.
Barging
"Not all Barges are created equal!"
KBC not only attempts to be Muskokas' choice of contractor on land but on the water as well. The Kenozha Bay has been in service for 10 years and all of which, proudly dedicated to the 3 Muskoka Lakes. This 100 ton vessel is powered by twin 210 turbo Cummings diesels which makes it very efficient. The ability to sail fast and efficient creates less negative impact on environment without compromising high production levels, and therefore keeping associated costs to client very competitive.
The Kenozha Bay's crew holds safety and the environment in the highest regard. All crew are MED A3 (Marine Emergency Duties) certified and three certified captains demonstrate proficiency and professionalism when manoeuvring this large vessel in some tight and difficult places.
The hydraulically driven 30' spuds and loading gate virtually eliminates need for time consuming roping and chaining barge to shore and provides a very stable platform for loading and unloading any requirements for your specific site. Loading and transferring cement, pumper, moving, insulation, propane, septic, and dump trucks are all made from lake to lake with ease.
Snow Removal
The winters of Muskoka provide beautiful landscapes but challenging roadways. KBCo's fleet of snowplows, loaders, sanders, and crew of on-call operators, make the trip a little easier. Whether it's a commercial site or a private driveway, owners can be rest assured that transport can be done even in the harshest conditions.
KBCo prides itself on honestly pricing each individual job and only charging out actual times onsite. This is believed to be fair for both client and contractor, and only completed work will be charged out.